Health Insurance pays for a crash? Really?  Yes. After a crash, you will have bills

from the walk-in clinic, the hospital, ambulance, emergency doctors or x-ray companies. In an injury with a car, No-fault or PIP is supposed to pay as it is "primary." (See my other post). If you have health insurance, it will pay your crash related bills in some situations. Sometimes the hospital, ambulance or ED doctor doesn't get the auto insurance information, so it bills your health insurance. This is not a problem for me or you.
Well, at least it pays, right my bills? If the health insurer is billed, it will pay or deny. It may deny because of the "coding" the hospital uses to describe the injuries. If the health insurer figures out you were in a car crash, it may deny the bill and send you an inquiry. Just give that to me and I'll take care of it. This inquiry will ask if the bill was for treatment from a car crash. It will also ask for your PIP information. The second situation is when your health insurer doesn't figure it out the bills are for crash injuries and pays the bill. Then it will claim "subrogation."
Outstanding Balances, yours? The biggest consideration for your with your medical bills is what the doctors and medical providers will do with their outstanding balances if they are not paid by health insurance. First, and good for your case, health insurers pay much less for your bills. In contrast to PIP which  can negotiate some part of the bills, but still pays at 80%, a health insurer prenegotiates what it pays and pays at a much lower rate – like 25% – 33%. Second, health insurers also have a very advantageous "no balance billing" policy. For you, this means good things. First, you will re-pay the carrier only what it paid, not the original bills. This is a significant amount sometimes. Some hospital visits can cost $20,000.00 (see my other post about outrageous hospital bills). So, if the health insurer pays a bill, you owe nothing but your co-pay or your health insurance deductible. Thirdly, if the bills are submitted to health insurance, the health insurer can postpone paying for months and months at a time and, still, you won't be turned over to collections.  Why? Because it is just the "insurance company game" that all doctors play with insurance companies trying to get them to pay what they are supposed to pay under the patient's medical coverage. However, you will not be turned into collections if your insurance company dragged its feet for six to ten months. If you don't pay your bill right away, it is almost certain you will be turned over to collections for failure to pay these bills. Thus, by having your insurance company pay the bills, you get a reduced rate, wipe off the balance and avoid going to collections.
Negotiating down of your bills. As your lawyer, we are not concerned when the health carrier pays. Unless your policy is an "ERISA" policy (sometimes even then), I can negotiate with it and get it to reduce what you owe it. What we owe them is called a "lien amount."  There is a "lien" on your injury recovery because of the contract you signed with your health insurance company. This lien amount is subject to various rules, regulations and exceptions and in almost every case can be reduced. Since the bills are a necessary part of you receiving care which you need to have to get well from an injury, it is better to have the health insurance company pay the bills and then we pay them back out of the settlement proceeds, than for you to not go through your health insurance and repay the medical providers out of any future settlement. I work with these situations all the time.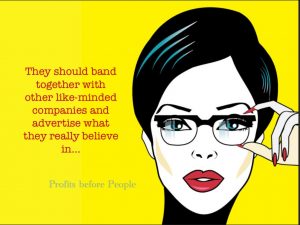 Pay later, not now. If your health insurance carrier pays hospital charges, as your lawyer, I will pay it back from the proceeds of your case at the conclusion. This is because of its contract with you usually provides for "a subrogation clause."  This is part of your contract with your health insurance company. Subrogation give the right to the insurance company to get back the money it paid for your treatment from the persons(s) who injured you.  Some of these clauses are really greedy (suprised?) and allow the insurance company to get the money back from uninsured motorists coverage. This legal technique has lots of twists and turns, but generally works in your insurance company's favor (suprised?).  The health insurer doesn't just send you a bill. It turns over the subrogation claim to a company called "The Rawlings Company." This company will work with my office to resolve the lien. The claim by the health insurance has to be handled to make sure you get the maximum recovery for your injury. We have several options to reduce the bills. I will do everything there is to make certain your recovery is the best legally possible.
If you are injured and searching the web for an attorney,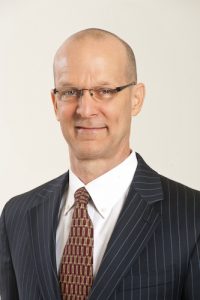 stop clicking. I am a full-service personalized, personal injury lawyer with a statewide practice in all 67 counties. I have 31 years of experience to put to work for you. Call so I can answer your questions: 1-800 – 535 – 3002. Email: JSteele@JSteelelaw.com
Skype: ScienceCan
Facebook: https://www.facebook.com/JSteeleLaw/
Twitter: @JsteeleOlmstead or @FlaBicyleLawyr
Instagram: jsteeleolmstead.