Many folks think if their insurance company pays for crash/accident, their premiums will go up if they make a claim so they don't want their insurance company paying anything. This is not the case as I explain in another post. however  the short answer to the title of this article is: so ambulances, hospitals, Emergency room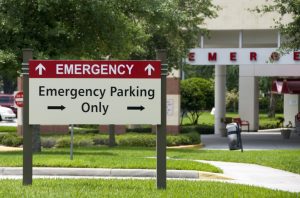 doctors, diagnostic and pathology labs can get paid.  The Florida legislature made it so in 1972 (with the help from the lobbyist for those medical providers). your insurance company pays but it doesn't lose money because it's a member of a "pool" of insurance companies authorized to sell insurance in Florida. The Legislature's idea behind No-fault/PIP is each insurance company pays for its insured because somewhere somebody with its insurance is injuring somebody insured with another insurance company in this "pool" of authorized insurance companies. So it's considered  Insurance companies have "run the numbers" and the lot of them is willing to accept this state of affairs. To them it is considered a financial "wash."
"No-fault" and PIP are the Same Thing
After a car crash in Florida,"No-Fault" or personal injury protection ("PIP") payment is due from your insurance company. It is called "No-fault" because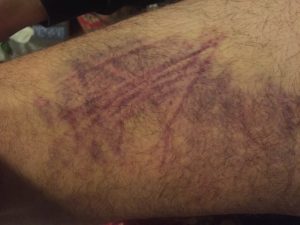 your medical bills are paid without regard to who's "at fault" for the crash. That's where the term comes from: the bills are paid with "no fault" considered. In the law which establishes them, they are actually known as "personal injury protection" or "PIP" benefits.
When PIP Applies
Everyone must have No-fault/"PIP" coverage of $10,000.00. This $10,000.00 doesn't mean you have to have that amount in bills before your doctor bill is paid. It means the PIP coverage will pay up to that amount. The $10,000.00 has no other direct relationship to your case or it's value. Under the "No-fault" law, every motor vehicle driver must carry "PIP" protection. PIP coverage protects that driver or his or her passengers (if those passengers don't have their own auto policy). PIP covers all automobile injury-related health care bills, mileage to and from the doctors, physical therapy or pharmacy, lost wages and household services. PIP covers and pays 80% of all reasonable and necessary health care bills, 60% of your lost wages and 100% of medically necessary household services and your mileage.
Medical payments or "Med-pay" is Good (If You Don't Have Health Insurance)
You may also purchase what's called Medical Payments insurance "Med-Pay" for a little more money. Med-Pay pays for medical bills over and above the 80% which PIP pays. In other words, it covers the 20% not paid by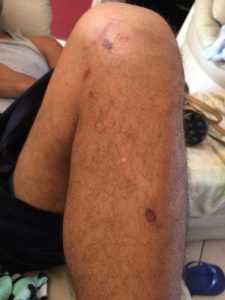 PIP. Med-Pay is excellent, helpful and inexpensive to have in your policy.
How This All Applies and Works
You get in a crash and go to a hospital, ambulance, xray company or doctor.  That "health care provider" sends a bill of $100.00 to your auto insurance company (and health insurance if you have it). Your PIP insurance examines the bill, (reduces it to 200% of what Medicare would pay) pays the first $80.00 (80%). Then, if you have it, your Med-Pay pays the next $20 (20%). Simple!  If you have purchased $5,000 worth of Med-Pay, it and PIP will pay a total $15,000 of medical bills. Then you will have no outstanding bills at the end of the case. If you do not have Med-Pay, you will have to pay for the non-covered twenty percent or your health insurance will pay.
PIP deductibles- A Bad Thing All; You lose Twice
You can also have a PIP "deductible" in your policy  but that is a very bad idea you are not a car. Quote me on this: some deductive does not save you money, in fact, if anything, it will cost you money and save the insurance company money. Your deductible works like this: with $1,000 deductible, the insurance company receives the bill from your doctor and "put it toward" the deductible. That means the bill is applied to the deductible to reach the amount of the deductible before the company pays what it is supposed to pay. The end result: the doctor gets nothing and you're still responsible. However, it gets worse. The insurance companies have gotten the judges in Florida to rule, since the companies pay 80% of the bills, you get only 80% the bill toward your deductible. So, to have the deductible met and your insurance company to pay anything, you have to have $1,200.00 in bills.  Under this scam, you don't have a $1,000 deductible, you now have a $1,200 deductible but the company doesn't tell you that. And since you picked that deductible, you are responsible for that $1,200.00,  not the person who caused the incident. Sound fair?  It's not. You just lost the "PIP lottery." If you have a deductible or have a friend who has one, get rid of it. Did I mention now? NOW. And tell your friends and family about this rip-off. It is not expensive to take off your policy. No I'd like to mention another thing. Whoever sold you this PIP deductible isn't looking out for your interests, get other insurance or somewhere else.
History of the "No-fault"/PIP Law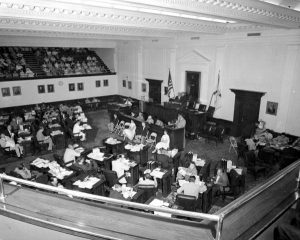 In 1972, the Florida legislature passed No-fault for two reasons. First, when you are in an incident, you go to a doctor someone has to pay the bill. You are responsible for the bill as far as the doctor is concerned, even though your injury is the other person's fault. Years ago, your doctor didn't get paid if you didn't have the money to pay him. As a result, ambulances, hospitals, ED doctors,
x-ray and pathlogy doctors weren't getting paid.  So many doctors refused to treat car injury patients. As the population grew more people were hurt in car crashes. The hospitals, ambulance companies and the ER doctors were not getting paid. So more and more people had ti sue just to get their medical bills paid, doctors would go unpaid, people would be hurt and not get treated by doctors. The law makers thought it a good idea to get medical treatment assured for injured people by getting doctors paid directly from the injured person's insurance company. Second, the lawmakers realized, if the insurance companies were made responsible for their insured's medical bills, the companies would sue to recover from the "at fault" person's insurance company. The resulting explosion of lawsuits could clog up the court system. As a result of all this, the law makers enacted the "no-fault" law.
If you are injured and searching the web for an attorney,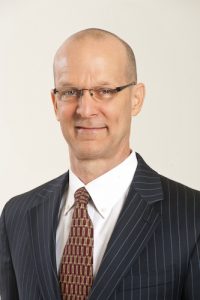 stop clicking. I am a full-service personalized, personal injury lawyer with a statewide practice in all 67 counties. I have 31 years of experience to put to work for you. Call so I can answer your questions: 1-800 – 535 – 3002. Email: JSteele@JSteelelaw.com
Skype: ScienceCan
Facebook: https://www.facebook.com/JSteeleLaw/
Twitter: @JsteeleOlmstead or @FlaBicyleLawyr
Instagram: jsteeleolmstead.