You may have heard how insurance companies will "increase your premiums if you make a claim." Premiums are high enough, so why would you want to increase your premiums by making a claim?  Common sense says no. Perhaps you probably heard that is just best to "fix whatever is broken yourself" and not make a claim to avoid a rate increase. For many folks this idea seems unfair: you paid  your premium, you should be able to file a claim since the crash/accident was not your fault. The truth is, under Florida law, you can file a claim without increasing your  premium.
Insurance companies, as you know have publicity campaigns flooding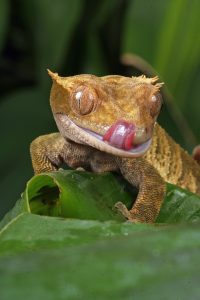 television, radio, billboards, all over the internet, bus sides and even in the skies where one lizard company pays for flying billboards. They pay for a lot of marketing and advertising. All of this is to sway public opinion in their favor. All of us know that insurance companies are wealthy, but insurance companies still push the legislature for insurance rate increases and premiums still go up.  So why advertise? Because what the news reports clearly show and they actually do to people they owe money, makes people hate them. They have to spend money to make themselves look good. They have to. Or public opinion would  push our legislators to write more regulations to protect us from them.
You have seen in the past, campaigns about "insurance fraud." Liberty
Mutual, Allstate  and other insurance companies have had campaigns in the past highlighting how "some" people fraudulently make insurance claims to take advantage of the "good, fair and honest" insurance company. If you've had a claim, you've seen letters from insurance adjusters who all have have at  the bottom "making a false insurance claim is a third-degree misdemeanor" and quoting a Florida statute.  All of this is designed to inhibit  filing a claim.  As I have explained before in other articles, insurance companies make money by taking the premiums, investing them and not paying claims. If you make a claim they don't make as much money, so they want to inhibit you from making a claim. Claims of fraud and "premium increases if you make a claim" help them keep the money they are supposed to pay on real claims. However, reality is different. There is no massive fraud perpetrated by consumers, you, in other words.  In fact, quite the opposite occurs.
Fortunately, there is Florida law that stops your company from increasing your premiums in bad faith. If you had a crash, are reading this and you already have a lawyer, you need to get one who knows this stuff.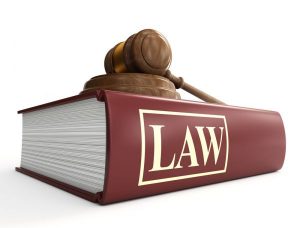 So, here's the law: 626.9541 (1)(o) 3.a. "
Imposing or requesting an additional premium for a policy of motor vehicle liability [Bodily injury coverage], personal injury protection [PIP], medical payment [Med pay], or collision insurance or any combination thereof or refusing to renew the policy solely because the insured was involved in a motor vehicle accident unless the insurer's file contains information from which the insurer in good faith determines that the insured was substantially at fault in the accident."

That's it in nutshell. Of course this means a whole new ball game insurance consumers. Forget about worrying about making a claim. Forget about the superior economic advantage in size and your insurance company has. Right? Not exactly, but almost right.
This statute was originally written to protect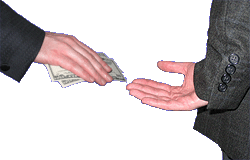 insurance consumers, you in other words. However, the legislature is full of anti-people/consumer representatives who are in the pocket of insurance companies for larges sums of campaign money. So, the insurance companies have  gamed this statute as well.
In the statute, below the above section quoted of the statute is a catch: Your company can still raise your rates. What craziness is this?  the insurance lobbyist convinced some legislator, no doubt someone who had received generous campaign donations, to add an escape clause for the insurance companies. Yes, it can still raise your rates or cancel your policy, but it has to tell you why. This is some small comfort if you try to work  the premium increase into your budget or just get another policy.  So how do you fight this?  Well the statute says you can get the insurance company's decision reversed if you show that in the crash you were:
(2) 
Reimbursed by, or on behalf of, a person responsible for the [crash] nt or have a judgment against The other person;
(3) 
Struck in the rear by another vehicle headed in the same direction and you were not convicted of a moving traffic violation in connection with the accident;
(4) 
Hit by a "hit-and-run" driver, if the crash was reported within 24 hours after discovering the damage;
(5) 
Not convicted of a moving traffic violation in connection with the [crash], but the other driver was;
(6) 
found not guilty or not to be liable by the a judge or jury;
(7) 
In receipt of a traffic citation which was dismissed or [dropped]; or
(8) 
Not at fault as shown by your written statement establishing facts showing lack of fault which your insurer's file "in good faith" doesn't contradict "that you were at fault.  Finally, the total out: If you have had three crashes within 3 years, the company can raise your premium and cancel you "regardless of fault."

So, under the statute your insurance company"can't raise your rates" unless they have good reason to "in good faith." if you provide it with  the proof, it may not be in good faith and you can have a good case with the Florida Insurance Commissioner to force it to lower your rates or reinstate your policy.
When you're insurance company tries to raise your rates, you will need to respond quickly. You will generally have 30 days from this notice in order to provide the proof or contest this cancellation or  premium increase. To stop them and reverse the cancellation or premium increase, you'll need to provide them with the above information, in a certified letter. Do not trust any insurance company or adjuster. If you fax a letter or proof, make sure you print off the transmission receipt. It can take weeks for the insurance company to respond. I have had insurance companies deny receiving things from me, a trial lawyer. Things did not go well for the insurance adjuster thereafter but you can have the same results and effect.
It is these kinds of laws which should encourage you to get active and stay
involved in the political process. With any legislative session, laws favoring consumers can get easily changed. You should know how your representative  stands on these issues. A call from you to your Florida Representative's and Senator's office before August 31st every year will help. Asked him point-blank "what are you doing to protect me from insurance companies raising my rates for no good reason?" insurance companies should not be able to raise your rates cancel your policy without damn good reason. If you call your representative, he or she will be aware you know what's going on, that you are watching and he or she better act in your interest.
If you are injured and searching the web for an attorney,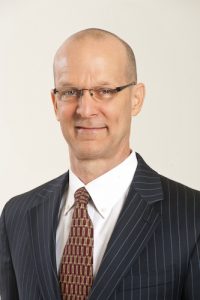 stop clicking.  
I am a full-service
personalized
, personal injury lawyer with a statewide practice in all 67 counties. I have 31 years of experience to put to work for you. Call so I can answer your questions: 1-800 – 535 – 3002. Email:
JSteele@JSteelelaw.com
Skype
: ScienceCan
Facebook
:
https://www.facebook.com/JSteeleLaw/ 
Twitter
:
@JSteeleOlmstead
or
@FlaBicyleLawyr
Whatsapp
: J. Steele Olmstead
Instagram
: 
jsteeleolmstead
.
© 2017 J. Steele Olmstead, P. A., All rights Reserved