Well, it happened. One of Florida's bad drivers got you. Now what? PART I

The good news is your you're alive. The bad news is you've got damages which someone is supposed to pay you back. Your vehicle is damaged, you've got medical bills, you might miss some work, you feel like a football team tackled you an insurance companies (which you are not  sure  who they are looking out for) are calling.
There several steps to take. Let me explain please.
1. First, do not tell anybody what your injuries are especially somebody call you on the phone. You are not a doctor, the emergency doctor or walk-in clinic wasn't much of a doctor (or you didn't see him/her for very long) so you're not really sure what your injuries are. You just know that parts of your body hurt and they didn't hurt.
2. Is your vehicle totaled? You're going to need transportation.  Right off the bat, the person that caused your crash (let's call him Fred his pictures is at the right)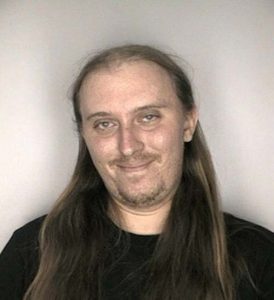 owes you transportation. When your vehicle is totaled Fred's insurance company is supposed to promptly contact you and get an appraiser out to look at your vehicle whether it's at a tow yard or your front yard. If the adjuster at friends insurance company doesn't they are not doing the job for which Fred paid them when he paid his premium. This is a problem  you will experience with your substandard insurance companies. (I won't name names, just look for the really stupid commercials on television, they'll give you a hint.) You have to be persistent with these companies because they are out of town, understaffed, overwhelmed and under no pressure to do the job.  So, you will call the adjuster, give him/her your name (not discuss your injuries) and say "when are you going to inspect my vehicle?" make sure you get the claim number, adjuster's name,  phone number, fax number and email. Write down the time and date used with  her  and what she promised. You have to make this phone call again and again with the adjuster from a substandard insurance company. Each time, remain polite but firm. (Special trick: A way to motivate the adjuster is remind him "don't forget the tow yard charges 20 bucks a day  for storage.")  This process is a lot easier with the better insurance companies. For both of them, tell them where it is, it is and what it looks like. If you have them, do not text them pictures of your vehicle. Keep those yourself. Keep the adjuster until they get an appraiser out there. Once the company does, it will make an offer to you to  repair or replace your vehicle. Fortunately, if you got a good tow yard, those people will tell you whether your car is totaled. (Those nice folks hate insurance companies as well.) Now, the substandard insurance companies generally want to try to repair.  A better insurance company won't assume the car can be repaired, so it will send out an appraiser. The appraiser gets    your vehicle you need to find out the actual value of it. I use www.KBB.com  (the Kelly blue book people) and www.NADAGuides.com, www.Cars.com and www.AutoTrader.com.  The first two are the industry-standard, but all four are reliable. The first two also have motorcycle values. The latter two just have a lot of advertising on a  trying to get you to buy a car.  If you have a damaged bicycle,  you will have to consult with the dealer.  There is no reliable source for bicycle values. Craigslist, eBay, garage sales websites can't reliably get you a similar or even actual value because of the  various equipment, and condition of the machine. believe me, I have tried. Bicycles are a different breed for valuation and are difficult. You have to actually go out and purchase a new bicycle in most cases which is a similar model to the one damage. All the new frames, because of their materials, cannot be repaired. It's not economically feasible to buy just the frame because the labor cost transferring the equipment. Moreover, the equipment damaged and it's  a lot of work trying to buy just one  damaged part of the grupo.
3. The same rules apply if your vehicle is only damaged can be repaired. You have to get somebody to appraise it. You can get the autobody shop that toted to do you an appraisal, but really the deale
rship is your best source for an accurate  repair amount. After all that's where the parts are going to be coming from anyway right?  Oh, don't forget all the insurance companies only pay for used parts unless you got a brand-new car. Don't worry,, you're not going to get repaired parts. You will get  undamaged parts from crashed vehicles. Again, be insistent with the adjuster. Make sure  you know a good bodyshop that will fight with the insurance company to get all the repairs done. Body shops  are not all scam artists. There are some very good ones out there, I know them.

4. Rentals. Remember, somebody you transportation. If it's the other driver's insurance company the adjuster will give you a rental car company to call and pick up your car until your car is  repaired or replaced.  With a bicycle, it's a little more difficult and more involved of an explanation.  It is your insurance company replacing your motor vehicle, know this starting in 2015 insurance companies have figured out another way to screw you. (This is a common activity that their upper management and CEOs dwell on at board meetings). Instead of paying for rental car of the similar size,  your insurance company makes an incentive  for you to get your car  repaired/replaced quicker: it only pays 70% to 80% of the rental charges. You are on the hook for the rest. Nice, huh? the ones don't do this but the bigger ones do.  For a bicycle damage by the shop will rent you a bike until the appraiser comes out and looks at yours.

If you are injured and searching the web for an attorney, stop clicking.
I am a full-service personalized, personal injury lawyer with a statewide practice in all 67 counties. I have 31 years of experience to put to work for you. Call,  so I can answer your questions: 1-800 – 535 – 3002. Email: JSteele@JSteelelaw.com  Skype: ScienceCan Facebook: https://www.facebook.com/JSteeleLaw/  Twitter: @JsteeleOlmstead or @Fl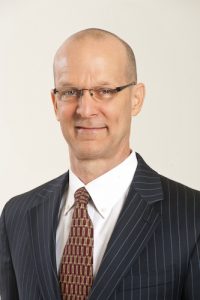 aBicyleLawyr Instagram: jsteeleolmstead.