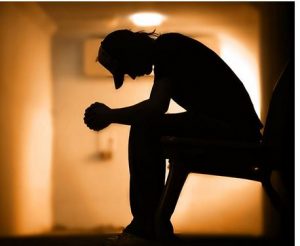 You're sitting in the ER and you have been told you are going to be discharged.  You still feel raw, stunned and as though you need to stay in the cool white of the ER until things calm down.  As you sit there, it occurs to you: "Will my insurance go up even though the crash is not my fault?"
There are several things to consider answering that question. First and foremost, you will have an increase in your insurance premiums if you were at fault. The only way around that is to go to court and contest the ticket. This is true if you were given a citation for the crash too.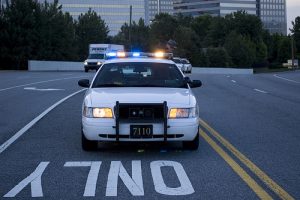 If you didn't get a citation but, for some reason, the law officer said you were "comparatively at fault" you will still be found partly liable and  your rates will go up.
Here's yet another dirty little insurance company secret: according to the research from Consumers Union, the people who publish Consumer Reports, even if you were not at fault, your rates will rise an average of $270.00. The latest report in the March 2017 issue of Consumer's Report lists multiple things that will cause your insurance to go up. They include (with amounts they increase your insurance):
Good instead of excellent credit ($380)
One at fault accident  ($500)
Add a teen driver ($1,500)
Have poor credit ($2,090)
Having one not at fault accident($270)
Have two not at fault accidents ($465)
Have two moving violations ($470)
Have two at fault accident ($1,100)
Reduce comprehensive deductible from 500 to $0.00  ($260)
Have one moving violation ($225)
Have two DUIs ($1,170)
Have one DUI ($775)
So let me explain as I do to all my clients: even if you're not at fault for the crash, if the sky is blue if water is wet if the sun is warm, your insurance rates are going to go up. That is the name of the insurance game. The only way that you can counteract insurance rates is to complain to the insurance commissioner and your state representative.
Why is this then? Well, all states, because of an anomaly created by the
Supreme Court in the 1920s (pushed by the insurance companies ), are in charge of "controlling" (regulating) insurance companies in their respective states. It sounds like a great deal, right? However, that's not the case for you the consumer though. It's like jumping in the water off shore of South Africa with the great white sharks. The state regulators are out lawyered, out lobbied, out matched and (always) outwitted. The insurance company has more, waaaayyyyyy more, money than the state regulator. Guess who wins that fight?
Simply put, the Federal Government is a the best way of controlling insurance companies.  It is more powerful and better matched to keep premiums in check than any state government. It has more resources to do a much better job controlling large financial corporations (e. g. Insurance companies). Large powerful, international and national insurance companies can push around small gullible legislators and bribe (i.o.w. campaign donations) susceptible legislatures because these nationwide insurance companies pushed for and received this exception to the interstate commerce clause. How? They argued they were "local and not interstate commerce." Really, and that's the law until you change it.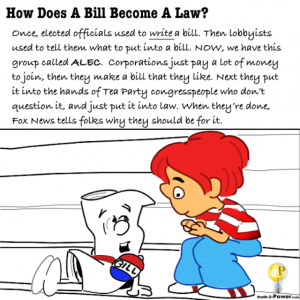 Florida is no exception. Every March when the legislature comes in session Several large insurance companies have  "lobby days." During that time, companies like State Farm, send their employees agents wearing The company logos, name tags or  blazers. They flood the halls of our small state capital impressing upon the legislatures and their staff that "Our company" is a large powerful national Corporation and that it can produce lots of bodies to support or oppose a politician's campaigns.  I have seen it personally. It is very impressive. However, as you know From the Wall Street crash 2007, the best interests of large financial corporation are never the best the interests of the consumer.  This long explanation was necessary to explain why insurance companies can raise your rates despite the fact  the crash was not your fault.
Of course there's some things that you can do to reduce your insurance rates. As mentioned above if you increase your property damage deductible to  $500 and:
Become homeowner ($-110)
Increase collision deductible from $500 to $1,000 (-$140)
Bundle your home and car insurance ($-235)
Get married ($-535)
Good student discount (-$175.00)
There are other pretty common ways of controlling your insurance rates. Insurance companies vary from company to company as to how much they increase your rates for a moving violation or a crash. In one state, the driver with an at-fault accident can save money by changing from Allstate to Erie.  That's true for every one of them generally. Remember, you have the internet, you can force them to compete for your dollars. For you "captain crashes" out there, there are two insurance companies have so-called "accident forgiveness" programs. In these programs, you may pay extra but you don't see the shocking spike in rates after a crash.
So WHICH are these great insurance companies you want to call to get better rates: well here are the 16 top rated insurance companies from 2016 (in order of ranking):
1. USAA Insurance Company (a Mutual insurance company)
2. Amica Mutual Insurance (a Mutual insurance company)
3.  Safeco Insurance Company
4. AAA Insurance Company (Auto Club – South insurance Association)
5. Auto-Owners Insurance Group
6. State Farm Insurance Company
7. State Auto Insurance Company
8. Nationwide
9. Hartford Financial Services Group
10. Progressive Insurance Company
11. Travelers Insurance Company
12. MetLife Insurance company
13. Erie Insurance Company
*In a "mutual" insurance company, the  insured people are the ones that own the stock of the company. In these companies you sometimes get a check back from the insurance company if it has a profitable year.
One other final word. A lot of folks buy from insurance brokers. Don't
These brokers are just a salespeople. You can get most insurance online directly from the insurance company itself. Insurance brokers only insert a middle man (for which you pay) between you and the insurance company. Whenever a claim is filed, your insurance broker does nothing to assist you.
Finally, finally: you get what you pay for with insurance companies. These people are providing you a service. (Adjusting a claim after you have had a loss- i.e. paying you money).  If you have to fight with the insurance adjuster, nag him to come out and look at your car or your house or your boat and when they get there try to talk you out of your claim or minimize your obviously bad damage. It's just not worth it to cheap out on insurance. I can't tell you the number of times I've had to give a client bad news when they find out they did not by enough insurance to protect themselves. Remember insurance is just transferring the risk of a loss (lots and lots of money) somebody besides yourself.  If you don't have health insurance you'd better have med pay coverage.  if you are driving in a county with a lot of uninsured drivers you better have "uninsured motorist coverage." If you are riding a motorcycle you are required by law to have $50,000 in medical payments coverage. My advice: $100,000 is more like it. Either that or you better have a good Health insurance policy.
If you are injured and searching the web for an attorney,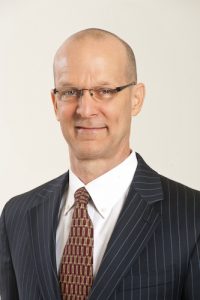 stop clicking.
I am a full-service personalized, personal injury lawyer with a statewide practice in all 67 counties. I have 31 years of experience to put to work for you. Call so I can answer your questions: 1-800 – 535 – 3002. Email: JSteele@JSteelelaw.com  Skype: ScienceCan Facebook: https://www.facebook.com/JSteeleLaw/  Twitter: @JsteeleOlmstead or @FlaBicyleLawyr Instagram: jsteeleolmstead.