You are not safe from Arbitration clauses in your dealing with big corporations.  As you know from my previous posts, any corporation that wants you to arbitrate is a corporation that is going to hurt you VERY badly financially. As I hav mentioned many times on https://www.facebook.com/JSteeleLaw/ and on this website, arbitration clauses are BAAAAAADDDDDD.  These are commercial agreements between large corporations that helped resolve complex legal issues two equal sides have a dispute over.  Verizon, Volkswagen USA,  Citibank, Well Fargo, Bank of America are not your equals.  They are rich, powerful, well-connected, lobbyist owning corporations with immense financial resources and all the corporate lawyers money can buy.  You don't have a chance in an arbitration.  You do have a chance with a trial lawyer.  In court, everyone's an equal.  In arbitration, the arbitrators know who has more business to offer… the big corporations.
What that means is you are going to get badly hurt and I mean not just financially, physically.  I have seen from my friends over the southeast, Uber gettin punished for its bad actions- hiring dangerous drivers, hiring without background checks, hiring drivers who, well, can't drive.  The only way to make Uber stop doing this is the award the person injured by Uber money in a court.  If Uber pays enough money, it will then realize it should do a better job hiring its employees so it passengers are safe.  That's how the justice system delivers justice.
Uber doesn't play by the rules the rest of us have to play by.  It says it is only an "app." "These people don't work for us.  They provide their own cars and gas, they are independent contractors."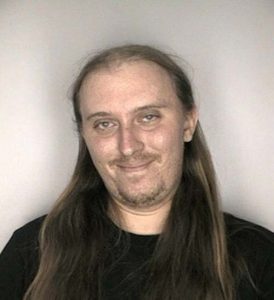 Right. ahem……
But oh, ho, ho…..  under Florida law (as applied by Florida judges and decided by Florida juries picked by BOTH Uber's lawyer and the injured persons') since those drivers do whatever and go wherever Uber sends them, they are employees rather than independent contractors.  That means Uber is responsible for their bad driving.  How else was the driver and car delivered to your pick up spot? Uber told the driver to go there. So, when that law is enforced, Uber is responsible for any of the horrible things that has happened lately.
Think I am kidding?  Do a search of the Google images search "uber driver crash killed injured."  Exactly what I am talking about.
NOW you will see why Uber should NOT have an arbitration clause in it's consumer agreements with you.
If Uber Wants to Take Away Its Customers' Rights, It Should Tell Them