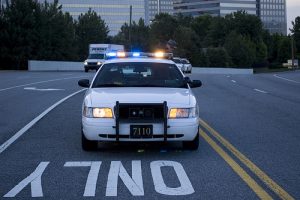 There's seemingly NO sense behind some of these laws.  However, if you don't know them they could cause problems for you with that law enforcement officer sitting right on the corner.  So let's take a quick look at them and see if you ever broke any of these lesser-known laws.
Your headlights must be on if it is raining, smoke or fog. Florida Statute 316.217(b).  This includes bicycles-you got to have lights. Florida Statute 316.2065 (7).
Turn your lights on if the sun is not up. Florida Statutes 316.217(a). Lots of people can be seen driving around with their parking lights on. I've heard reasons such as  "Oh well it's not quite dark yet."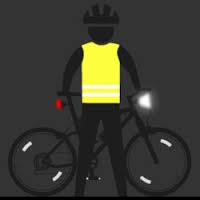 Bull shipped. You know why they really do it? Because it's cool. One problem:Parking lights are for parking not driving. Turn your lights on if the sun is not up and you won't get a ticket. This includes bicycles-you got to have lights. Florida Statutes 316.2065 (7).  You want to be seen and see. There may be road defects that can put you off your bicycle and into a wheelchair.
You can't make a turn without a signal. Florida Statute 316.155(1) and (2). If you're going to turn off any road, you have to have a blinker on the last 100 feet before your turn if another vehicle can be affected  (they always are). This is rarely enforced but it can be  a "gotcha."
No stopping in a crosswalk. Period. You will get a ticket. Florida Statute 316.1130 (7).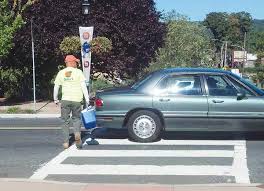 AND..if you pass a car waiting for a pedestrian cross in a crosswalk, you'll get a ticket for that too! Florida Statutes 316.130 (9). This is all about safety. The police are not trying to fill any quota of tickets.
NO HEADPHONES while driving a car or a bicycle. Florida Statute 316.304. No, really, that's the law. Many people think nothing of driving a bicycle listening to their favorite tunes. But it's very, very illegal  and dangerous. Why?  because you can't hear emergency sirens and vehicles. You also can't hear horn  honking letting you know of danger. when you're on a street in Florida, you are exposed to not only cars but also 18 wheelers, large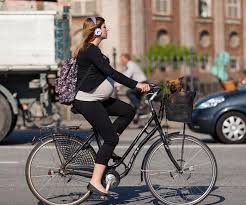 buses, large trucks, pickup trucks, delivery vans, lawn maintenance trucks, long trailers, cars, motorcycles, three wheelers, and everything else that has a motor on it. every one of those things can kill you. Headphones on a car driver or bicycle prevents you from being aware of critical the traffic conditions. You must have access to all of your senses giving you traffic information because you are very, very vulnerable. Why? According to a human factors study at a major university you are dangerously distracted. It's pretty painful if you're a runner as well: watch this.
Don't open doors in traffic or while on the road.  Florida statutes 316.2005. Whaaaaat? Why? This blanket rule protects bicyclists and motor vehicles. It is keeping with the principal that roads are for driving, not loading and unloading. If you need to open your door, you should pull over, park then do it. This actually apply even at a stop sign or like where bicyclists are most vulnerable. It is very painful for a cyclist to be injured in this manner.
No left turns in traffic without checking your rear view mirror. Florida statutes 316.122. Wait, this one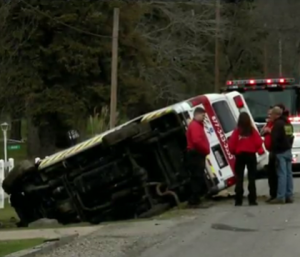 really doesn't make sense. Most folks need to look forward for oncoming traffic when you make a left-hand turn. However, this rule is made for police and ambulances. There might be an emergency vehicle passing you while you're waiting to turn left. Unless you see them, you'll turn left in front of them resulting in a crash and making another emergency.  To the left is a picture of the ensuing disaster for which you will be cited.
You must changes lanes away from law enforcement, sanitation truck or EMS on the side of the road AND SLOW TO 25 mph. Florida Statute 316.122 (1) (b) 1 and 2. This is the "move over" rule. It makes sense because emergency personnel need to be able to access the crash scene to do their jobs.  That  may require them to walk out into the road. Slow down and give them room, one day they may be helping you– and it's the law anyway.
Bicycles can't drive against the traffic.  Florida Statute 316.0081, 316.2065 (5) (a). So many bicycle drivers say they want to be able to watch cars coming at them. This is rule is designed to protect bicyclists and create predictability for traffic flow. Everybody driving on roads needs to know where to look to expect other traffic. If you are in a place where the other vehicles don't expect you to be, you are causing confusion in the traffic and in danger on your bicycle. If you are driving a bicycle on the road opposite direction to traffic, cars coming out of side roads will pull right in front of you because they're not  expecting you driving against traffic.
Bicycles are just like cars on the road. Florida Statute 316.2065. All bicyclists must follow the same laws motor vehicles follow including stop lights and signs. The consequences for running a red light can be very bad.
If you are injured or have a friend or family member injure and searching the web for an attorney,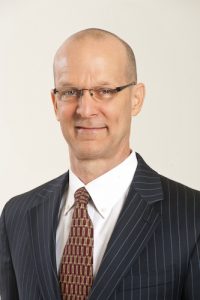 stop clicking. Contact me.
I am a full-service personalized, personal injury lawyer with a statewide practice in all 67 counties. I have 31 years of experience to put to work for you. Call so I can answer your questions: 1-800 – 535 – 3002. Email: JSteele@JSteelelaw.com  Skype: ScienceCan Facebook: https://www.facebook.com/JSteeleLaw/  Twitter: @JsteeleOlmstead or @FlaBicyleLawyr Instagram: jsteeleolmstead.