Here's a picture of me with Mayor Bob Buckhorn of Tampa and former Chief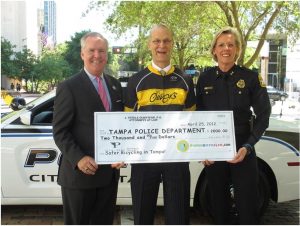 Jane Castor of the Tampa Police Department. (It's on the front of this website.)  I was presenting them a check for $2,000.00 to put "Three Feet" stickers on the Tampa police cruisers (120 of them).  As the police department was getting new vehicles, more stickers were needed, so Bike/Walk Tampa Bay has now stepped up to the plate.  It has joined the crusade for the cruisers and is continuing to fund the purchase of stickers advising the public about the "Three Feet"  law.  (Nice Oliver's Bike shop shirt right?)
And NOW they have done me one better. They recognized the value of what a law enforcement vehicle with the "3 feet please" message has.  However, not only have they bought the "3 Feet" stickers for Tampa Police but they have also purchased them for the Police Departments in Temple Terrace, University of South Florida and  Largo, the Temple Terrace Public Works and even for the Downtown Tampa shuttle.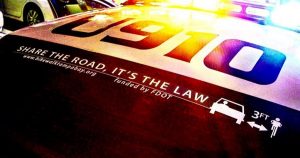 They were kind enough to mention my participation in this campaign of education and safety.
I think the message is getting through.
If you are injured and searching the web for an attorney,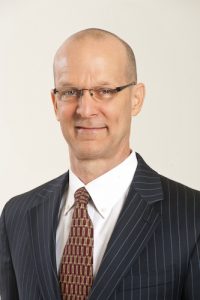 stop clicking now.
I am a full-service personalized, personal injury lawyer with a statewide practice in all 67 counties. I have 31 years of experience to put to work for you. Call so I can answer your questions: 1-800 – 535 – 3002. Email: [email protected]  Skype: ScienceCan Facebook: https://www.facebook.com/JSteeleLaw/  Twitter: @JSteeleOlmstead or @FlaBicyleLawyr Whatsapp: J. Steele Olmstead Instagram: jsteeleolmstead.
© J. Steele Olmstead, P. A., All rights Reserved