Hired a billboard/TV lawyer and are not getting what they promised?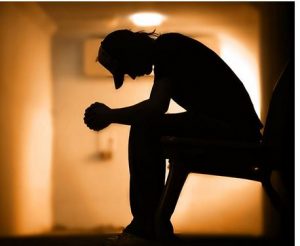 Billboard/TV lawyers get thousands of phone calls every day. If they have a big case beside yours, chances are that's why you're not getting phone calls. They have a high volume practice and can't hire enough lawyers to give the service of a real lawyer. Here are the rules you need to know to unload a mistake.
There are many reasons for changing lawyers. With most lawyers it's "I never hear from him/her." With Billboard/TV lawyers, there are multiple reasons to fire them. It is usually the shock of poor quality of the actual service compared to the inflated promises on billboards/TV/radio. You think: "I have no idea what's going on and I can't talk to a lawyer." You may have also heard others bad experience with Billboard/TV lawyers and you realize: "I have been tricked by this slick advertising." Sometimes, it's just a feeling that "they do not care about me." One of my catastrophically injured clients knew right away. You just know: "This is BS" I want out."  Good new, that's entirely possible.
If you just hired them, extra good news: Florida law treats them like the aluminum siding salesmen they are: You are allowed to cancel the contract within three days of signing. NO FEE, NO COSTS. All you have to do is send a short letter stating "you're fired." Make sure you send it 1. by fax or 2. certified mail (it's about $5.50) with the green card coming back. If you fax it, make sure you print out the transmission report.  You have to have the proof you fired them within the three days. If it's been longer than that, you can still fire them without much consequence.
If it was another kind of lawyer besides a billboard/TV lawyer, you could make an appointment and see them and try to work it out. But with these "plaintiff's mills" that's not going to happen.
To fire them after the three days you still need to send a certified letter. If you want to, you can also fax the letter as above.  The only difference after the three days is you will be responsible for whatever costs the billboard/TV guy spent and will owe a "quantum meriut" fee.  Basically and hourly fee.  These are really easy to tear apart at a hearing in front of a judge though.  However, the same rule applies: Fire quickly right away. 
Pro tips:
Hire another lawyer. Call me or any another lawyer you got a from that lawyer's former client.  Happy clients are enthusiastic to refer you to their lawyers.  Just read the reviews on my website ['here' insert link] and you'll find out what to listen for from former clients of good lawyer.  Mostly you'll hear: "He took my calls" "I knew what was going on." "His staff was really good."  Find a lawyer like that, and unload this billboard/TV mistake.
Fire quickly. Am I repeating?  This is really important.  Do it quickly whichever method of contact you choose. As soon as you know impersonal treatment is not for you, fax or mail the "you're fired" letter.  The billboard lawyer will do his/her typical "rush, rush" to make a quick settlement of your case. Once he or she does, your case is over. I had a client come to me whose wife was catastrophically injured. The billboard lawyer settled her case 5 days after the crash, while he was on a tour in Europe

and posting pictures of his adventures

. Meanwhile she sat in a halo with a broken neck in a hospital.
Don't take their calls when they get the letter. They will have the sign up guy, the case manager, the legal assistant or even maybe, gasp, the billboard lawyer's associate call you to get you back. Don't take the call. If you accidentally pick up, just hang up on them. One thing for sure, the person with the grinning face on the billboard or TV won't be calling.  He's shooting another commercial.
Follow the instructions of your new lawyer. When you hire someone like me, or another of my real lawyer friends, you will be expected to do something you didn't with the billboard/TV lawyer: keep in touch. As you move through the physical stages of your recovery, I want to hear of your progress. I want to hear of your returning physical abilities and diminishing pain.  I want to know if your doctor is taking care of you.  I want you to email me the bills that you get.  I want you to tell everyone: "Talk to my lawyer."  Your job is to get well, my job and lawyers like me who are not the high volume billboard/TV lawyers, well, our job is everything else.
If you are ready for PPIL © (personalized, personal injury law)
Call me at 1-800-535-3002 or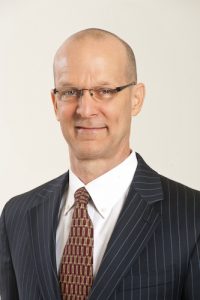 text me at 813-727-0257.