Of course driving drunk is insane.
It still happens too much. you may be a victim of someone else's  bad choices. if you are reading this and have been hit by a drunk driver, most likely it's Summer, a holiday, weekends especially Saturday night and weekdays from midnight to 3 AM.
Drunk driving kills and injures most in the period between Memorial Day and Labor Day – summer vacation for most students – has been called "The 100 Deadliest Days" for teen drivers. Nine of the 10 deadliest days for youth on U.S. highways fall between May and August. The Insurance Institute  Highway Safety (IIHS) found that the most dangerous holiday was July 4, summer time holiday. It ranks the deadliest holidays after July 4 as follows: September 2, followed by August 13, July 15, May 20, and November 11. Oddly, New Year's Eve, long suspected to be the worst,is actually ranked 7th.
What do you do when you been hit by a drunk driver? Thee following are explanation  of the guidelines I have in my "Car  Crash  Card"  (send me an email and I will mail you one).  There are three times you need to protect yourself: At the scene, talking to the insurance adjuster for the drunk, dealing with the legal aspects of the drunk.
At the scene You will immediately know there's "something wrong" with the driver. If you are able to, walk over to the suspected impaired  driver with your cell phone on. You don't have to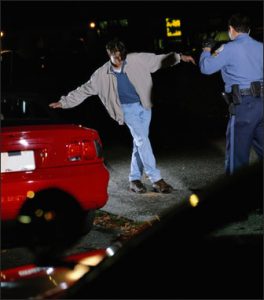 point it at them, but if they are really impaired, they won't mind or even notice that you're pointing it at them.  Secondly,  under no circumstances do you let them leave the scene. Tell them anything but keep them there: "it's illegal to leave the scene of the crash" (it really is), "You will get an extra ticket if they leave" (actually, that's true too); "Don't leave I think I'm going to pass out."….whatever, keep them there. If they try to "go to the bathroom" (leave or whatever) have a bystander go with them. Make sure they do not go out of sight.  When the law officer shows up, make sure you tell him/her "that driver is on something." Tell the officer what the drunk was doing that shows the he or she is drunk or high.  Please know a DUI means the police officer has to do more  paper work, so they lean towards not giving a DUI ticket. You must let the officer know you have the video evidence, witnessed the drunk behavior and smelled the alcohol and will go and testify in court. It may be hard for the office to pick up the drunk's behavior. Many drunks, especially older ones, can act pretty sober when a law enforcement officer is standing in front of him. So, help the officer by pointing out stuff: "His eyes are red"; "He smells like alcohol"; "He poured out a beer when he got out of his car- look there's the spill"; "He is slurring his words"; "He is weaving when the stands"; "He told me he just came from [Name of the bar];;" "He said he had been drinking" and so on. You must be insistent with the officer you want the drunk ticketed. Tell the officer you will "fully
cooperate, take off work and testify in court." You must let him know you will back his decision to ticket the drunk. Tell him: you want to make sure this drunk suffers the consequences of driving drunk. Tell him about the video you have of the drunk acting drunk and how drunk he is and that you want him ticketed Remind the officer the drunk is "obviously impaired, a public hazard and should not be behind the wheel."  If the drunk's car is drivable, ask the officer to make "do something" to make sure the drunk doesn't get back into his car and drive. Once you can forcefully present the case for the ticket the officer will have a hard time explaining  why he didn't give the ticket. That ticket will help you in your case.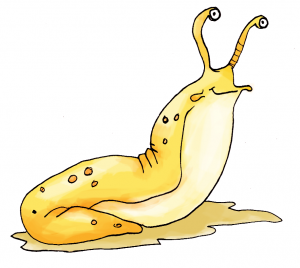 Talking to the insurance adjuster.  Without a doubt the adjuster who knows his insured was DUI will be in "damage control" mode. you'll probably get several phone messages and she will be so nice and polite. You may think  this is the nicest person in the world. Just remember: the only thing you want out of this adjuster is to get your car fixed  and the towing and storage paid for. You don't need to tell the adjuster anything about your injuries. However, the adjuster as usual will be trying to extract information from you about the crash. Don't tell him or her your specific injuries or that "I'm okay." Tell the adjuster "I am injured  and your insured was under the influence in this crash. I want my property damage  taken care of  now. We are not going to discuss my injuries at this time." If you haven't hired a lawyer, telling the adjuster this will motivate  him or her  to handle your case promptly and pay fully. (This is in contrast to how they usually handle claims.  See my other post on this for more.) However, if you called me, I will do this for you along with represent you for your personal injuries.
Dealing with the legal aspects of the drunk. of course, you must call your insurance company right away  and explain how you were hit by a drunk. Give the representative all the details of how drunk the other driver was (same ones you gave to the police officer). Usually you'll get a phone call very quickly if the drunk had insurance. However, if you don't hear from an insurance company right away, that's a bad sign.  That could mean several things. First, the drunk didn't report the crash to his insurance because he thinks he will get canceled or he is in jail. Second, there is no insurance. You need to hire me or some lawyer at that point. If you have called your insurance the representative told you whether you had uninsured motorist coverage. that will pay for your physical injuries and lost wages. Your PIP coverage will pay for your medical bills (80% of  usual customary and reasonable") up to $10,000  (do not have a deductible on PIP).
A d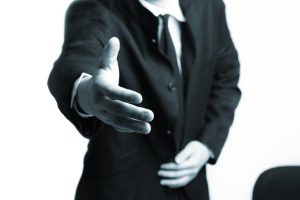 runk driver necessarily  hires a lawyer if they are employed and have insurance. Your game plan here  is to make sure your rights are protected. That lawyer will likely send out an investigator to talk to you. Remember, you don't have to talk to anybody except your insurance adjuster.  The drunk's lawyer is not interested in helping you or your case. When there is a lawyer involved, you may wind up testifying in court. Some people get nervous about speaking in public, but when you are a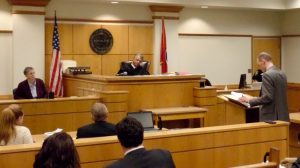 witness in the trial, the judge is on your side and she or he is a very powerful ally to have. You will not be embarrassed and no one will embarrass or harass you in that courtroom. So, the only the lawyer you need to talk to is the state attorney. You will get a summons from the state attorney's office and it have an attorney's name at the end of it. Call that attorney and give her or her secretary your phone number. Tell her you want to cooperate in any way that you can. Remember, the State Attorney is helping you with your case. When there is criminal prosecution,  and you have suffered damages,  you will receive a "restitution letter" that letter ask you  what damages you have. If you have hired me give that letter to me. I will collect information for that letter. If you don't have a lawyer, you will need to sit and write down all
the expenses you have incurred as a result of this drunk  driver. Make sure you keep track of all your expenses: mileage to and from your doctors, missed work, miscellaneous expenses for the towing and storage. The state attorney will require the drunk, as a part of his punishment to repay you back. The cool thing here is, if the drunk doesn't pay you back, the drunk goes to back jail.
If you are injured and searching the web for an attorney,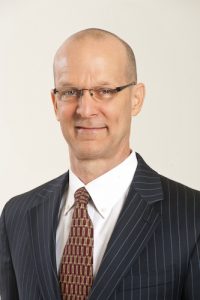 stop clicking.
I am a full-service personalized, personal injury lawyer with a statewide practice in all 67 counties. I have 31 years of experience to put to work for you. Call so I can answer your questions: 1-800 – 535 – 3002. Email: JSteele@JSteelelaw.com  Skype: ScienceCan Facebook: https://www.facebook.com/JSteeleLaw/  Twitter: @JsteeleOlmstead or @FlaBicyleLawyr Instagram: jsteeleolmstead.
© J. Steele Olmstead, P. A., All rights Reserved