I want to bring out and highlight the below videos so they'll stay in the news cycle and get more attention from the general public.  Most of the time we have to tolerate incessant insurance company advertising about how we can "save 15%," "protect your family," "rest assured," "have piece of mind." Yet, for every one of those "feel-good" advertisements you see, you will run across in the news the stark reality about exactly how you are treated as an insured or a person who is supposed to be paid by an insurance company. It's not just in the news either; I see and hear this every day in my office.
There are new stories everywhere about how unfairly insurance companies treat their in shirts and claimants. There have been several "expose" stories done by CNN and many local departments. There are videos all over the internet about this common theme: every insurance companies takes advantage of people who have been hurt or to whom they should act and treat fairly. After a while, if you see enough of these, you realize insurance companies are exactly like they say some consumers and government regulators are: unfair, greedy, petty, grasping, rapacious, unreasonable, heartless monsters taking advantage of "good people." Nothing could be farther from the truth.  In the exchange between  a human being and a soulless, profit-seeking, money-oriented corporation, there is only one human being. (Despite what the United States Supreme Court might say in some of its worst decisions, there is a simple biological fact: corporations are not humans.)
However, once a story is done there is no one out there to promote it, talk about it repeated and letting sink into the general public. Why? There is no money in for the television producers, consumers groups are not rich like insurance companies, insurance companies want to bury this truth about their business practices.  However, here is the basic story: large insurance GEICo, Allstate, Progressive and State Farm are gaming the system to make sure they don't pay what they should pay or even what a jury has told them they should pay after a fair trial.
Make no mistake insurance companies are for profit. They are not here to help you; they are not here with "good hands" they are not a "piece of the rock" they are not your "good neighbors." That advertising is lipstick on a pig. Unless you like kissing pigs, or giving your money away to corporations, a quick look under the surface reveals how bad insurance companies act to make money. And they find every possible way they can to save money.  The best way they do it is by not paying out the money they genuinely, honestly, reasonably owe.
So, with every intent in making sure these videos stay distributed and in the public conscience, I provide them to you here. Do not forget insurance companies are not here to help you. Unless a trial lawyer like myself or a judge or a legislature makes insurance companies pay fairly and reasonably  they will find ways  not to do that. Here are a few of them:
If you are injured and searching the web for an attorney,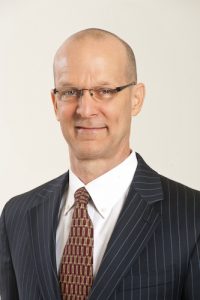 stop clicking.
I am a full-service personalized, personal injury lawyer with a statewide practice in all 67 counties. I have 31 years of experience to put to work for you. Call so I can answer your questions: 1-800 – 535 – 3002. Email: JSteele@JSteelelaw.com  Skype: ScienceCan Facebook: https://www.facebook.com/JSteeleLaw/  Twitter: @JsteeleOlmstead or @FlaBicyleLawyr Instagram: jsteeleolmstead.