You have to understand why you have insurance to determine what insurance to have. First, understand you guy insurance so that somebody else (the insurance company) pays for the damage (which could be big $$$) when an injury occurs.  You pay a premium (a little $$$) to avoid the big $$$.  There are seven kinds of insurance coverage in your typical car insurance policy: 1. Property Damage insurance; 2. Collision Insurance; 3. Towing insurance 4. PIP/No-Fault Insurance; 5. Med-Pay Insurance; 6. Bodily Insurance; 7. Uninsured Motorists Insurance.  All seven types are sold in Florida.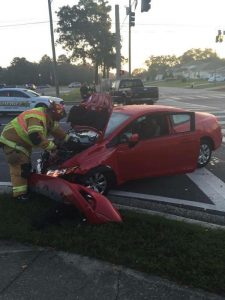 First type are the property damage coverages 1, 2, 3. This first is  1. Property damage – Property damage insurance protects others from when you run into them. This includes damage other cars, trucks, motorcycles, bicycles and buildings and the things inside or on them. This pays other people for damages you caused.   2. Collision insurance pays you when your property is damaged either by someone else or if you accidentally damage your car. You should have a $500 or $1,000 deductible. 3. Towing is to pay for your car to be towed when it can't go or you can't drive it (because of your injury).  This is what AAA sells. You can sometimes save lots of money if you buy this coverage from your own company.  Watch out in the policy for how many miles you get towed.  If you work 25 miles from home, a policy that pays for only 5 miles many not be enough.  Confused? Call me.  Unlike billboard/TV lawyers, I'll  help you with this.
The second type is bodily injury coverages. These are numbers 4 through 7.  These pay for damages because of  physical/ personal injury.  That's why I am a "personal injury" lawyer.  I help you with these.  Number 4 is No-Fault." but the insurance companies call it "Personal Injury Protection" because it pays for medical care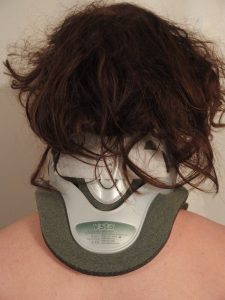 for your personal injury. It pays for your medical bills, lost wages and some household services. It has nothing to do with whose fault the crash is hence the name "No-Fault" but that's still important when I am your lawyer.  Number 5. is Med-Pay coverage. If  you have "No-Fault" it pays 80% of your bills, the rest are yours to pay unless you have this coverage. This is good to have if you ride motorcycles. A limit of $2,000 is good enough in most cases. If you have a motorcycle, it should be the amount of the deductible on your health insurance policy.  Number 6 is Bodily injury. This pays for the injury to the body of the other driver, bicyclist, pedestrian if you injure them. If you have a job, own a car or have money in a bank account, you better have this coverage.  Otherwise, even if you have car "insurance,"  are not at fault, a billboard/TV lawyer may try to take your money and possessions.  The Florida trial lawyers groups I am in have been trying to make the legislature require this to protect everyone on the road.  We haven't give up and are still asking for this.
The last kind of coverage is number 7 Uninsured Motorists (UM). This protects you and is almost absolutely necessary to have "full coverage."  When someone is driving with fake "full coverage" they only have coverage to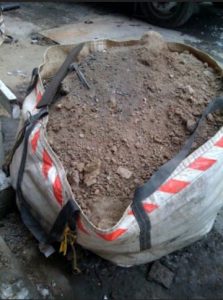 protect themselves and your car. There's a name for people like this but I can't put my finger on it.  (see picture to the left). They don't buy insurance to protect your body when they hurt you (that's bodily injury coverage (BI)). So, to protect you, your family and anyone in your car without insurance, you must get Uninsured motorists.  It pay when the person who hits you  has no Bodily Injury coverage. You can only buy as much UM as you have in BI coverage.  So, if  you have 25,000 in BI you can buy the same amount in UM.  If you get UM coverage and you have more than two cars, you can inrease coverage by buying "stacked UM." This is a great, cheap option.  When you buy "stacked," you will get that $25,000 of coverage for every car you have on the policy.  So if you have 3 cars,  you have $75,000 in UM coverage. It's coverage will take  care of you when the person who hurts you doesn't buy insurance.
If you want more information, call me 1-800-535-3002.
© 2017 J. Steele Olmstead