Many times after car crash or traumatic injury, an injured person goes through an emotional roller coaster of ups and downs. These emotions are fast moving, strong and seem to take over your mind blocking out what you need or want to think about.  Emotions including depression,  panic,  paranoia, fear of the future, being overwhelmed, isolation, sadness and sometimes betrayal (by your insurance company). These damages are real, present, not minimal and in no way are they insignificant. As you try to get back to your live, you may get the feeling "no one understands" and you should "shake it off" and "it's all in your head." They're right.  It is in your head but that's why it's occupying so much of your thoughts and why it's not so each to shake off. I understand.
If you struck your head, it is most likely you have a sustained brain injury/concussion. It's also likely the emergency department or walk-in clinic doctor did not examine you in depth to to see if you had this injury.  They don't because they aren't trained. If you are knocked out for any period of time you certainly do have a brain injury. On the CDC website you'll find a list of the symptoms and side effects of a brain injury/concussion. They are extensive and disturbing: difficulty thinking clearly, feeling slowed down, difficulty concentrating, difficulty remembering new information. Some of these symptoms may appear right away. Others symptoms may not be noticed for days or months after the injury, or until you resume their everyday life and a coworker says something to you about you  "being different."
Depression and all these emotions are natural but unfortunate part of your recovery. They are however only a part.  Your recovery is going to happen as long as you focus on getting your life back and have good legal guidance and counseling to keep you going in that direction.
One of the things that is different from a lawyer like  me and  high-volume/billboard/TV lawyer is that I care what you are going through emotionally.  I am actually an "Attorney and Counselor at Law."  I do not do psychological counseling, although I have a psychology degree and  I have used psychology in service to our clients. I am extremely interested in what you are going through emotionally as you recover from the injury you have sustained.  If you have emotional ups and downs, you need understanding and proper guidance. An insurance company wants to pay you and move on.  Unless they can see an x-ray, MRI, a bruise or orthopedic bill, showing you're not injured. That's wrong. The handling of a case that involves a brain injury can't happen with a chiropractor and and physical therapy. It takes different approach. First, you have to have a lawyer who recognizes and understands your injury.  Secondly, that lawyer must know the doctors or mental health care providers who can recognize, assess and give therapy to you for your brain injury.
Please be aware insurance companies do not want to  recognize your emotional damages. They seek to characterize these damages  as "nominal" "minimal"  and "insignificant." Why? Recognizing these damages are real and awful to have forces them to admit them and pay significantly more  to compensate you for what their insured did to you.  These emotional damages, called "non-economic damages" are listed in an actual jury instruction given to all Florida juries (Florida Jury Instruction 501.3). a judge always gives to a jury. These damages are real: Florida juries are supposed make the defendant pay back these damages to you.
P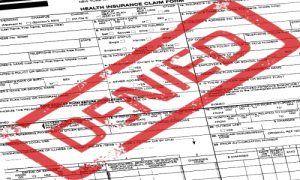 lease notice I said "the defendant  pays you back."  So many people forget that jury verdicts are not the lottery. Unfortunately  insurance companies, judges and defense lawyers call of verdict "an award."  a jury's verdict is not an award. It is payback, plain and simple. The  defendant took something from you when he was negligent.  He will not pay you what he took from you (or more accurately his insurance company won't). Therefore your trial lawyer has to make the insurance company pay you back.  Never forget this: something was wrongly taken from you and must be paid back. This is reality of a trial lawyer's job. "Settlement" (billboard/TV) lawyers won't do this.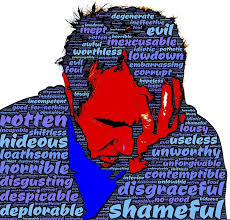 Depression can also come from social sources.  Family, friends, co-workers.  Many people feel shamed, or are embarrassed or humiliated about their injuries. Sometimes  they feel like people are staring and in looking at signs of their injury like cuts, bruises, scratches, limps, stiffness.  They can be embarrassed that they jump at the sound of tires screeching or they're afraid of anything that reminds him of the incident in which the defendant injured them. They are embarrassed that they "let themselves get hurt." They think: "I should have been able to avoid that; It's my fault" 0r "How could I let that stupid jerk do that to me?" They are also embarrassed when they can't do their job fully. They are embarrassed when other people comment  that they are "not doing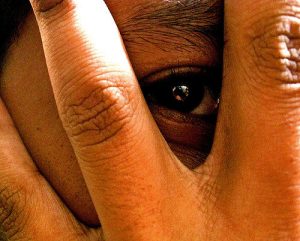 the things they used to do before." They are humiliated when family, friends or, worst of all, coworkers have to help them do their jobs because of the injuries they sustained. All of this feeds  depression. If you already have an organic injury because of trauma to your brain,  this social stigma can increase your depression.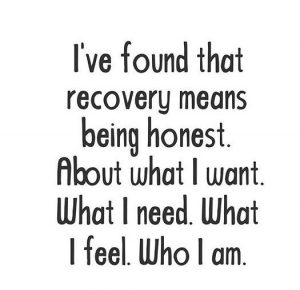 Make no mistake you will recover. You need support of your friends and family and understanding from the professionals that are helping you.  If the professional who is supposed to be helping you aren't, get a new one.
I am interested in your emotional recovery from a traumatic injury for two reasons: first, I'm interested in you getting the best recovery after your injury.
The second reason is those emotions and feelings you are struggling to control are actually part of the non-economic damages for which you  should receive compensation. Those damages often are the largest award juries will make the defendant pay. You have to have a lawyer to understand what was taken from you  and will get a jury  to make the defendant give it back to you.  You will need a lawyer was to take time for you and to understand what you're going through.
If you are injured and searching the web for an attorney,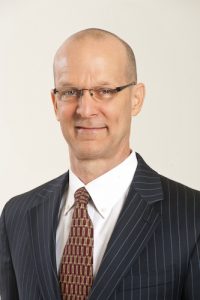 stop clicking now.
I am a full-service personalized, personal injury lawyer with a statewide practice in all 67 counties. I have 31 years of experience to put to work for you. Call so I can answer your questions: 1-800 – 535 – 3002. Email: JSteele@JSteelelaw.com  Skype: ScienceCan Facebook: https://www.facebook.com/JSteeleLaw/  Twitter: @JSteeleOlmstead or @FlaBicyleLawyr Whatsapp: J. Steele Olmstead Instagram: jsteeleolmstead.
© 2017 J. Steele Olmstead, P. A., All rights Reserved