The Florida Legislature decides what the insurance laws are. That means, it says is "full coverage" insurance is.  Full coverage is supposed to mean "I am protected fully."  But what the Legislature calls "full coverage" is not because you are not fully protected.  I am sure you know, insurance companies pay our legislature money to pass laws.  The legislature listens to Insurance companies because some people don't vote in elections. So when the insurance salesman sells you your policy, they tell you that you have "full coverage."  That's not true unless you have these: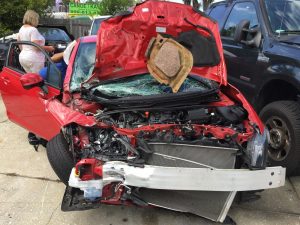 Bodily injury (BI) coverage – this protects you from being sued by someone who claims you injured them in a crash. Even if you know you are not at fault, the other person could hire a billboard/TV lawyer to sue you. You would have to pay to hire a lawyer to protect yourself from that billboard/TV lawyer without this coverage. That lawyer would try to take you salary, your car or any thing of value that you have.
Uninsured Motorists (UM) coverage– this protects you when anyone hits your car and you are injured but doesn't have any Bodily injury coverage to pay you for your injury.   This coverage is a "must have" in Florida.  Why? Remember I told you the legislature decides what insurance everyone has to have?  The legislature does  not require that guy sitting next to you in traffic with the junky car to have Bodily Injury insurance coverage.  This means that guy can hit your car, send you to the hospital cost you thousands and thousands of dollars, take you out of work for weeks and not pay a dime because he has no bodily injury coverage.  Without Uninsured Motorists coverage, you are the one to pay for his crash.
If you have questions about your crash, call me. I can help you, your friend or family. 1-800-535-3002.
© 2017 J. Steele Olmstead, P. A.