After 31 years of practicing, personal injury law I have seen a lot of things come and go. One of them is the scourge called Billboard/TV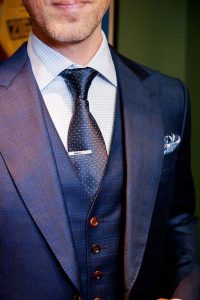 lawyers. These are basically advertising executives with law degrees. These guys and gals are amazingly happy on the television and radio and full of information. They want you to like them so they put up billboards smiling down on you while they lean on motorcycles or promise you their clients got "millions of dollars" (implying so will you) or they have "25 +  years experience!" They do "infomercials" which give you information while assuring you they are "big time lawyers" who can handle "big cases." They all over every form of advertising there is: on buses, cabs, internet sites, even cell phone ads. The gullible person thinks: "Shazaaam! They must be good.  They advertise so much."
Nothing could be further from the truth.
Here are their dirty little secrets.
First, you will never speak to the person with the face on those billboards or TV commercials. You will speak to their case managers or secretaries or legal assistant. As a mass advertiser, those companies get phone calls by the hundreds each day. If you call, to them you are just another person wanting money . If you have ever watched a legal show on television, preparing for trial things a lot of intense work. With these numbers of calls, these billboard/TV salesmen can't offer actual legal services. They offer settlement for most clients. Litigation is what makes insurance companies pay fairly.  Litigation cannot be mass-produced product that can be given to every single person driving by billboard or listening to a TV commercial.
Secondly, you have to be followed up by a physician when you are personally injured. However, a billboard lawyer's "physician" isn't what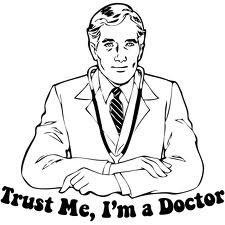 you think. Almost without exception, Billboard lawyers rely on just chiropractors or chiropractic clinics. At these clinics, you can look forward to treatment three times a week with the same therapy each time, regardless of your injury. The sole purpose of these big chiropractic clinics is to get enough paperwork to bill your insurance company the $10,000 in PIP. That figure just happens to be the limits on your PIP insurance. Right after them getting the money, you are "recovered" from your injury. The clinic certainly has recovered: recovered your $10,000 PIP coverage.
Third, with hundreds of calls coming in an office each day from billboard and TV advertising, billboard/TV offices do
not have or take the time go to trial. They are really settlement offices. One billboard lawyer who brags about "25+ years experience" doesn't bother telling you what his experience is. Here's his dirty secret: his "25+ years" of "experience" is settling cases, not practicing law. He never, ever, ever goes to court. Insurance companies know this too. This settlement method is ingrained into billboard/TV offices. Another one well known billboard/TV lawyer (who himself actually never goes to court), forces his employees to take three cases before a jury each year or they have to pay him $20,000 as a fine. Now, the effect of that is at the end of the year's those employees are scrambling to get cases to trial. They pick the cases that help them, not whether it is in the client's best interest to go to trial. Is there a problem with that?
If you have ever talked to client who hired one of these billboard lawyers, very seldom will you ever get a report they were happy with their treatment by these sales people or results. I often hear: "The lawyer and doctor got more money than I did." Many victims of these billboard/TV advertisers describe high-pressure tactics, only getting calls from case managers and settle-for-whatever-is-offered type of services. This is not  practicing law.  This is nothing more than salesmen and women with one-third of the services and the full price.♦
If you are injured and searching the web for an attorney, you can stop clicking. I am a full-service personalized, personal injury lawyer with a statewide practice in all 67 counties. I have 31 years of experience to put to work for you. Please give me a call so I can answer your questios: 800 – 535 – 3002. Email: JSteele@JSteelelaw.com  Skype: ScienceCan; Facebook: https://www.facebook.com/JSteeleLaw/ Twitter: @JsteeleOlmstead or @FlaBicyleLawyr and Instagram: jsteeleolmstead.