No doubt, if you ever had an insurance claim, you have seen  the ominous words at the bottom of a check or insurance claim form which say: "Anyone who prepares or makes any written statement to any insurer for payment knowing that such statement contains any false, incomplete, or misleading information concerning any fact or thing material to such claim commits a felony of the third degree."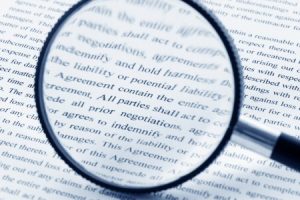 Holy smokes! You think:  "If I accidentally  put down a wrong phone number or an address out of order I'm subject to being arrested?" Well, that's what the insurance company would like you to think.  This is intimidation on a statutory level. The fact is though, if there is anybody committing fraud  on a regular, frequent, daily basis  its insurance companies.  There is an actual law on the book that spells out exactly what insurance companies cannot do. "Why is that you say?"
Why? It's summed up in the phrase: loss payables.  Loss payables are the
money insurance companies pay out for claims.  They discovered many, many years ago, the way to keep rich is not pay claims. In short, insurance companies' goal  is: 1.  Take your premium money in. 2. Invest in it and make money.  3. pay as little as possible on claims.  That means they reduce their loss payables and do this through a variety of tricks, and I use the word "tricks" precisely. Over the many years, they have developed these They are slippery in their policies and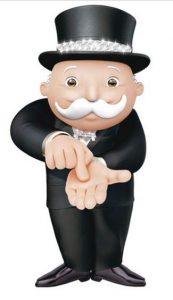 their treatment of claimants who only ask for fair and reasonable treatment.
They "nickel and dime" you. They are most often not fair and reasonable. They are certainly not forthright. They use tricks to not pay fair and reasonable claims. Sometimes they are even outright dishonest.
Legislatures in years gone by have passed many laws to protect consumers.  There are still two laws that say what an insurance company can't do. Even though insurance companies are powerful as they are, the trial lawyers of this state and I still have these two laws with which can bring the most abusive insurance company to heel. The two laws I'm talking about are Florida Statutes 626.9541 and 624.155.
624.155 is a statute that is under attack in every legislature there has been since the day it was enacted. Why do insurance companies pay millions to their legions of lobbyists in Tallahassee every year to weaken this law?  Because it allows me to sue them when they don't protect their insured.  It's called, and boy is this accurate, the Florida Bad Faith law. It makes sure it honors the promise it made when it too the insured's insurance payments.
It works like this: A person has an incident and has $50,000.00 in insurance to protect. The injured person contacts the first person's insurance company. Let's say the second person has $50,000 in bills and has lost $5,000 in work and won't be able to do his job again. If this injured person asks to be paid by the insurance company and the insurance company doesn't pay the $50,0000 to  protect the first person, it is not honoring the contract that it is "under all the circumstances, it could and should have done so, had it acted fairly and honestly toward its insured and with due regard for her or his interests."
When the injured person sues the first person and gets a verdict of say $2,000,000.00, then the insured person (who is at fault for the injury) has a claim against his insurance company for "Bad Faith." That allows the insured to go after his insurance company, get attorney fees, costs and sometimes- punitive damages to make an example of the insurance company so it doesn't screw its insured again.  I have had several cases where the biggest insurance companies just don't care and expose their insureds to big judgments.  It's pretty sad when a insurer leaves its insured to have a huge verdict against him but instead didn't want to pay it's coverage limits.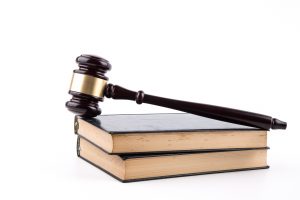 There another statue like bad faith that allows insurance companies be exposed when they screw claimants or their own insureds (who they were paid to protect).  It's the second law I mentioned, Florida Statutes 626.9541.  This law is a "laundry list" of stuff insurance companies have done before but can't do now because representatives of Florida's citizens in years gone by made these sneaky tricks illegal.  Here they are in order of appearance:
An insurance company can't:
626.9541(1)(i)(3)(a) Fail to adopt and implement standards for the proper investigation of claims.
626.9541(1)(i)(3)(b) misrepresent pertinent facts or insurance policy provisions relating to coverages at issue.
626.9541(1)(i)(3)(c) Fail to acknowledge and act promptly upon communications with respect to claims.
626.9541(1)(i)(3)(d) Deny claims without conducting reasonable investigations based upon available information.
626.9541(1)(i)(3)(e) Fail to admit or deny full or partial coverage of claims,  or fail to provide a written statement that the claim is being investigated.
626.9541(1)(i)(3)(f) Fail to promptly provide a reasonable explanation for denial of a claim or for a compromise settlement in writing to the insured.
626.9541(1)(i)(3)(g) Fail to promptly notify the insured of any additional information necessary for the processing of a claim.
626.9541(1)(i)(3)(h) Fail to clearly explain the nature of the requested information and the reasons why such information is necessary.
626.9541(1)(i)(3)(i) Engage in unfair claim settlement practices
626.9541(1)(o)(10) Charge additional premium for motor vehicle comprehensive or uninsured motorist coverage because the insured was involved in a motor vehicle crash or was convicted of a moving traffic violation.
626.9541(1)(o)(11) Cancel or issue a non-renewal notice on any insurance policy or contract without complying with procedure required under the Florida Insurance Code.
626.9541(1)(o)(12) Impose or request an additional premium, cancel a policy, or issue a non-renewal notice on any insurance policy or contract because of any traffic infraction when adjudication has been withheld and no points have been assessed pursuant to s. 318.14(9) and (10).
And finally, an insurance company can't:
626.9541(1)(o)(3)(a) Impose or request an additional premium for a policy of motor vehicle liability, personal injury protection, medical payment, or collision insurance or any combination thereof or refusing to renew the policy solely because the insured was involved in a motor vehicle accident unless the insurer's file contains information from which the insurer in good faith determines that the insured was substantially at fault in the accident.
The problem you have with these laws is if  your lawyer doesn't know them or isn't going to take the time to enforce them in your favor because he or she has so many cases coming in from the billboards, TV and radio commercials, they do you no good.  Change that with a call to me.
If you are injured and searching the web for an attorney,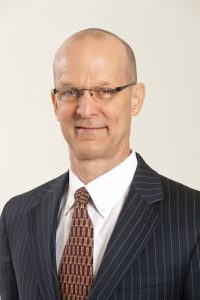 stop clicking.
I am a full-service personalized, personal injury lawyer with a statewide practice in all 67 counties. I have 31 years of experience to put to work for you. Call so I can answer your questions: 1-800 – 535 – 3002. Email: JSteele@JSteelelaw.com  Skype: ScienceCan Facebook: https://www.facebook.com/JSteeleLaw/  Twitter: @JSteeleOlmstead or @FlaBicyleLawyr Whatsapp: J. Steele Olmstead Instagram: jsteeleolmstead.
© J. Steele Olmstead, P. A., All rights Reserved